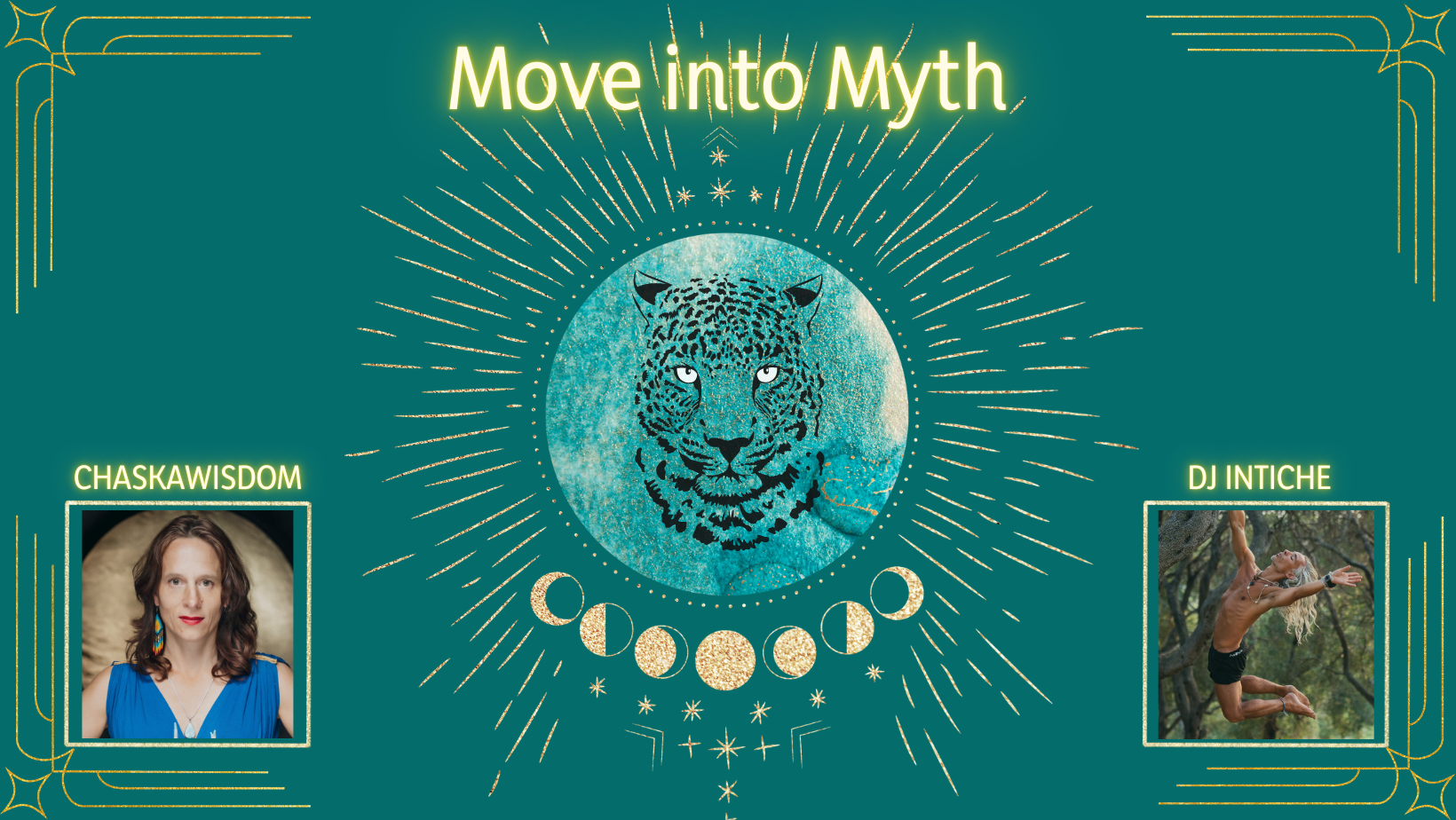 In ancient times, Myths were created as explanations for the many mysteries of life. Even our ancestors contemplated the creation of earth, natural disasters, flaws in humanity, death, and love.
The word myth is derived from the Greek word mythos, which means "story."
You'll find that many myths are set in a timeless place and involve a plethora of symbols that have multiple meanings. This is what makes myths such an interesting study: decoding their symbols.
Myth is a human construction. Myth is also a reflection of society and the collective. In Myth we realize that there are other worlds existing. A Myth is a journey to a bigger Story. Myth in former times were danced, sang and painted through Rituals. They were Expression of Nature.
We can rebalance ourselves through Stories and Myth. Maybe we choose consciously or subconsciously part of a Story and bring it into our life. Maybe there is a deeper Level, another treasure which is "behind" or hiding behind the obvious. If we become conscious of what kind of Story is repeating itself in our lives, we can consciously re-write it, re-tell it.
Sacred Embodiment is the state of being, when we embody our most prominent qualities of personality that we possess and express. Most often they simply run through us, unconsciously. We have surrendered to that specific energy within our being. If we become conscious about them, we can even tap into a greater potential stored within our body.
In this Event we will dance, sing and express a Myth through Rituals. We will step into the deeper Levels of Consciousness. We will express Nature.
Theme of the Month:
The Return of Quetzalcoatl - the feathered Serpent
'The Return of Quetzalcoatl' speaks about a Prophecy of the Mayan people that say that the feathered Serpent so called Quetzalcoatl will return in this moment of time as a bringer of peace, harmony and justice.
The prophecy of the return of a Supreme Teacher or Being speaks of Quetzalcoatl, known to the Maya as Kukulcan. However, there is a growing belief that this will not take the form of an actual return or reincarnation, but of people themselves taking on the character and attributes of the Supreme Being through their own spiritual evolution, to the point of overcoming the duality.
Content of the Event:
* Storytelling
* Rainbow Light Activation & encounter with Quetzalcoatl
* Temple Work
* Sacred Embodiment
* Move into Myth - a dance Journey into the Myth of Quetzalcoatl