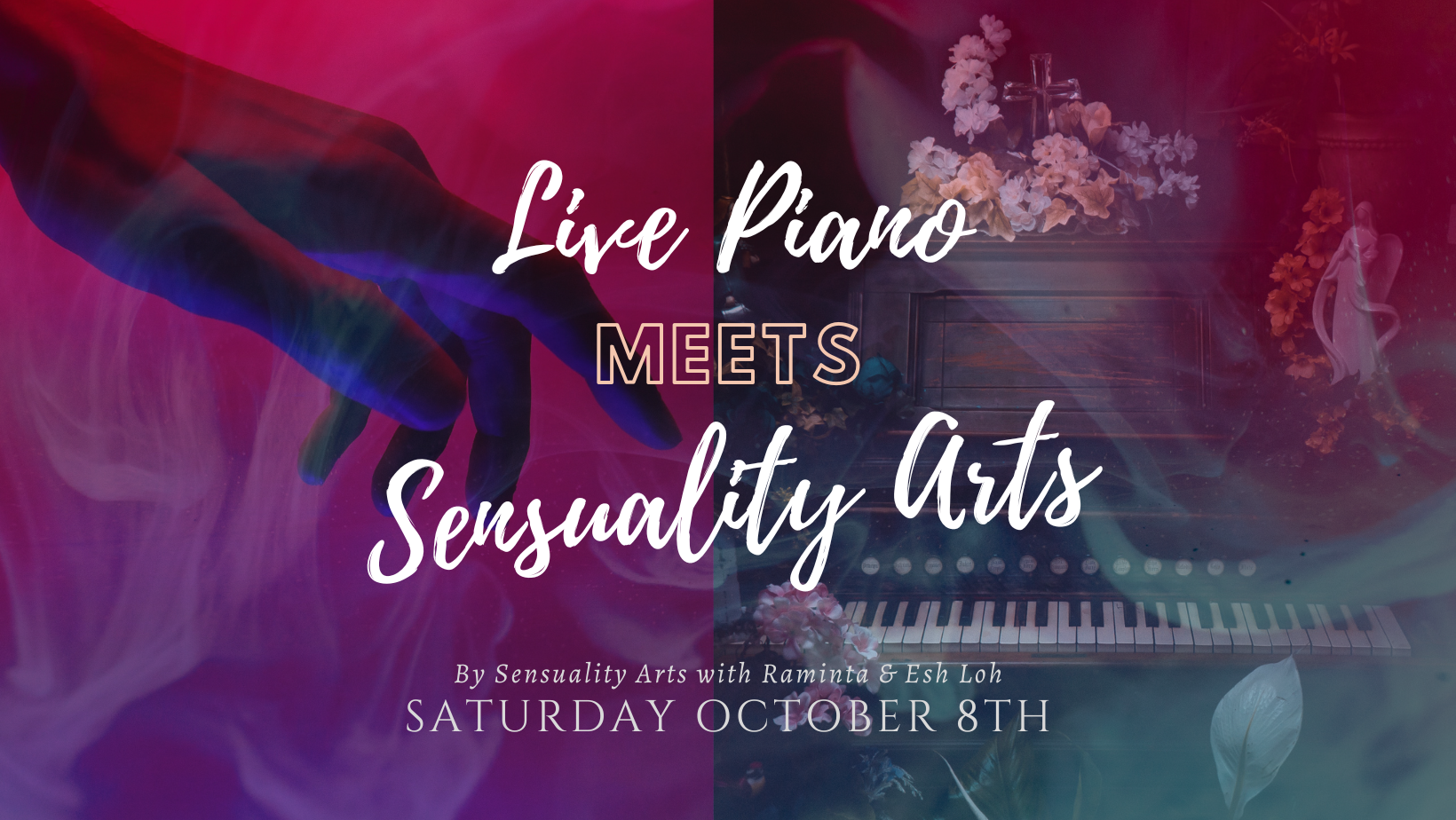 ⛩️ Welcome to a sensual, playful and exclusive live music Temple evening. ⛩️

Buy tickets here: https://buytickets.at/ramintawitchcraft/767167
After an extraordinary first edition Sensuality Arts Temple, I am super excited to invite you to this special, musical, sacred, s3xy and full of connection eve. Connection to oneself and others. This is an explorative event designed to dive into your sensuality, s•xuality; setting/exploring boundaries and to experience intimacy in a group, within a safe, conscious and respectful space.

★★★★★"I really appreciate how Raminta shows up with her values and her vulnerability in the moment during the facilitation and all the exercises. I was new to the temple: I felt very safe and cared for. She intentionally creates a beautiful, safer, playful space. I would recommend to anyone to participate to learn about setting boundaries, expressing desire, connecting and experimenting pleasure!"

It's a touch, body and s3nsuality positive space. This is an experience where slowness and acceptance to just BE where you are in that moment are promoted. There are no expectations as you will design your experience. In this event, panties will stay on at all times. *Please read the FAQ regarding nudity and s3x positivity.


Focus

Soul and ear nourishment - as music is a big part of my life, I am so amazed by the opportunity to have Live music by my friend from the shamanic world, a professional pianist and composer Esh Loh. His beautiful live music will definitely play a BIG role into our sensual flow.
On the side of embodiment - will explore what is often quickly went through - our Sensuality. Which is one of the key factors for great pleasure, release and relaxation. Especially for vulva owners. ? Panties will stay on and we will dive into sensing and intimate play. ?‍⬛
We will provide you with a couple of communication tools for your intimate contexts. Which you can apply right away in the playful free flow.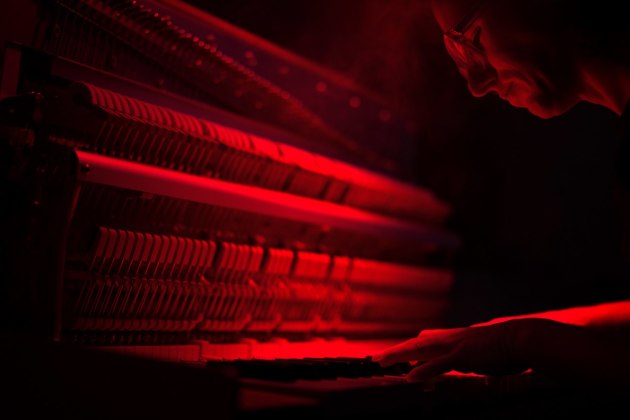 ★★★★★ "I felt that I could exactly do what I wanted to do (or not wanted to do), while being present in my feelings and clear in my boundaries." - Anna


Buy tickets here: https://buytickets.at/ramintawitchcraft/767167t

WHO IS THIS FOR:
Those who wish to explore relating physically in a safe and consensual group setting. It is also designed for those who want to open up or further explore their couple's relationship. And for those who want to play and explore their s3nuality and s3xuality in a safe, inspiring and held space.


S+ WORLDVIEW:
? I believe, that learning how to know one's own needs and body better is very important not only in healthy relating and intimate settings but outside of it too. These spaces are designed and dedicated to explore and tap into your own inner authority who is the Boss and the Guardian to tell the world what you want and don't want. Knowing one's own boundaries and having the tools and the language of how to communicate, will expand not only from your intimate settings but as well to your professional and any relational life and that is one of the amazing side effects of working with one's own s3xuality.
★★★★★ "Safe, warm and playful space that Minty created was way too good, not to join her play temple again and again. The music that surrounded us was a nice wave in the background. The fruits invited to stay and get to know each other at the very beginning. The warming-up games and the followed free flow were super sweet and spicy. I loved it. Thanks for having me. I am looking forward to all the juicy group activities that are coming next. - Mal
TIMETABLE:
Doors Open: 19:00 And you are dressed up at 7:15 pm. Dors will be closed at 7:15 to provide a safe space. For real - it's Saturday, please plan extra time. ;)
Temple space opening (guided part + free flow)
Closing Circle: 23:30
End 00:00 (we will close the space all together, no drop in and out, unless personally agreed upon it)


REQUIREMENTS:
No previous experience in a Temple or conscious s•xuality setting is required, but very invited
NoG policy. Doing a home test before the event is very invited though. Please be responsible and if you feel unwell, refrain from coming, as
always.


WHAT TO WEAR:
We want you to feel comfortable, sexy, sensual, playful, creative, connected to your desires, self-expressive, and juicy in your authenticity. If there's an outfit that you feel would support you in this intention - bring it on! ✨✨✨

No street clothes or jeans!


WHAT TO BRING:
A sexy outfit which is good to move in (costumes, biodegradable glitter, festival complements, also welcome).
Towel for your massage area
Water bottle
Mint refreshments for the pleasant breath for the others interacting sensually with you.
Optional:
- S3nsual/kinky toys/feathers.
- Healthy snack to share


★★★★★ "Minty's Temple was just what I needed! Minty created a safe space and used gentle, yet necessary assertiveness to facilitate the learning and embodying of boundaries around receiving, accepting, taking, and allowing. I support Minty's mission of creating more non-goal-oriented, safe, and sensual experiences for all to explore themselves and others in ways that oppressive systems around us do not allow in our every day. Thank you, Minty! Your facilitation and created space have allowed me to step into my sovereign power." - Taylor (transformational life coach)

PRICE + APPLICATION PROCESS:
Regular: 57€
Supporter: 65€
Double Ticket: 100€ (You don't need to be a couple. No commitments for each other during the event either). ?
(+ the platform fees)


If you can't afford the ticket and are willing to be a super supporter in preps, I am looking for such helping hands. Apply for a helper spot for 20€. (limited spots!) FILL THIS FORM in order to be considered: https://forms.gle/bf5hSvbwTDzErjZh6 We will need you to commit to joining from 17:30 pm until 00:30 am. I will contact you if it's a yes with more details about the support.

IMPORTANT:
You will be requested to fill out a form that will help us get to know you better and speculate on the best compatibility for the space. Please fill it out intentionally, truthfully and thoroughly. An application with 4 words of motivation only, will be immediately declined, no questions asked.
IF you have participated in Raminta's Temples before, you do not need to fill out the motivation question thoroughly. Under the motivation question, please specify in which Temple you've been. (beware - I still need your social media link or a picture this will help me to remember.
* Anyone applying, please see the FAQ below for more information about this.

Buy tickets here: https://buytickets.at/ramintawitchcraft/767167


Our special guest: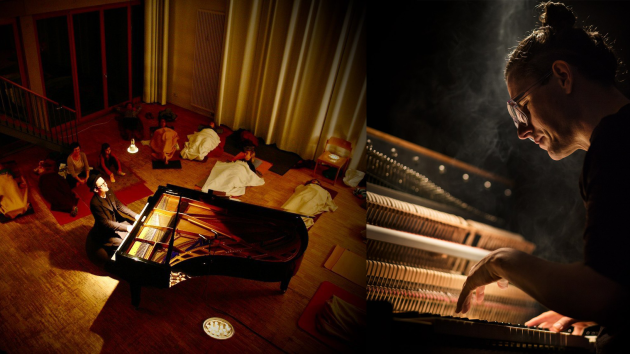 Esh Loh is a yogi, pianist, composer and the founder of Yoga Piano.
His mission is to help people live conscious lives in resonance with themselves and their world through the universal language of music.
After he survived cancer in 2008, he began to compose touching piano music. For him, music is more than just beautiful sound. Music is the strongest expression of an all-pervading power and whoever has seen him live can experience how deeply this music can touch.
Esh lives in Berlin and teaches yoga workshops, retreats, teacher trainings and plays ecstatic solo piano concerts all over Europe.
https://www.eshloh.com/
About the facilitator: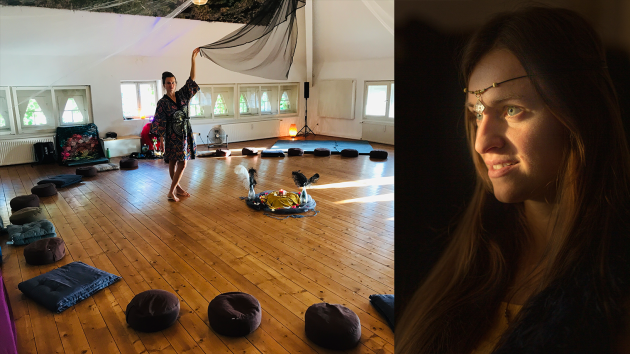 Raminta is an extraordinary events' organizer and a Pantarei practitioner. She brings ceremony and ritual into her facilitation. In her events, people feel safe, non-judged and welcomed with their authentic juicy selves. She brings 9 years of experience in organizing various events. From personal development, ecstatic dance and conscious events, temples up to psytrance/techno parties and business-oriented events. For the past year, she has co-developed and held space in the weekly "Saturday lockdown dances" with bigger groups. aka FlowMotion Dance. She has accomplished a 100hours Tantra massage course and organized and facilitated Temple nights and Temple weekends and Medicine retreats. At the moment she is organizing dance and sacred Temple events. Giving Somatic Coaching Pantarei sessions. As well as creates stage and graphic design + is a certified social media manager.http://ramintab.wixsite.com/design

JOIN HER NEWSLETTER: https://tinyurl.com/4cjwzpm4
____________________

PICTURES:
Marie, who is an experienced S+ scene bird will be in this event as a participant and will capture only a few pictures during the event. We
will do everything to keep your privacy and a sacred flow without any distractions, so no worries if you don't like to be in the picture.
★No one will be in the picture who will not consent to it (we will ask you personally upon arrival and memorise)
★Picures will be made only in less intimate, clothes-on, exercise parts. Avoiding full faces. Either a group/room picture or only body parts.
★It will be short and will not take away the attention, the flow, or your privacy. We've got this.
This is a very special edition event and we want the world to see the shine of this loving connection, body-positive, sensuality-positive movement.
If you have any concerns about this contact: Diese E-Mail-Adresse ist vor Spambots geschützt! Zur Anzeige muss JavaScript eingeschaltet sein.


★★★★★ "I was very lucky to grab a ticket to the Snow Leopard Temple with Raminta and Gili. I didn't quite know what to expect and was surprised with a long and soft start of exercises to really have the chance to feel into most of the participants. It made me feel very comfortable. The focus on consent and the slowness allowed the space to feel extremely safe and inviting for exploration. The whole theme of feeling the strength and elegance, the playfulness and unpredictability of wildcats just entered into me, even without me focussing so much on it. I felt really nourished and grounded and well-centred afterwards and like I dared to show my cat-side and was received with a lot of caressing and joy. Thanks so much for creating this beautiful space and lots of love to the sweet group of kittens." -

★★★★★ "Raminta's authenticity, sensitivity and assertiveness make her a great facilitator. She created a wonderful Temple weekend where I got to connect with myself and others in a safe space, free of judgment and pressure of any kind. The sacred space of intimate exploration was a beautiful playground for self-discovery of boundaries and desires. Raminta inspires me with her integrity and growth and I've confidence in the workshops she facilitates." - Eva